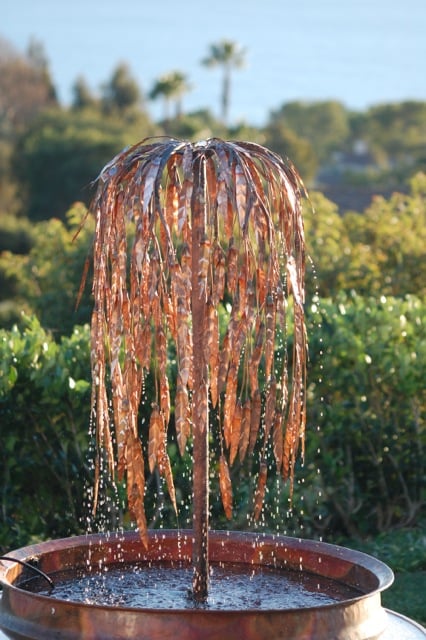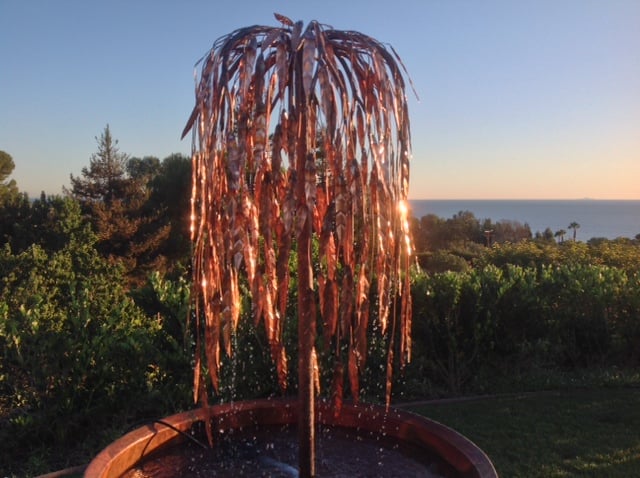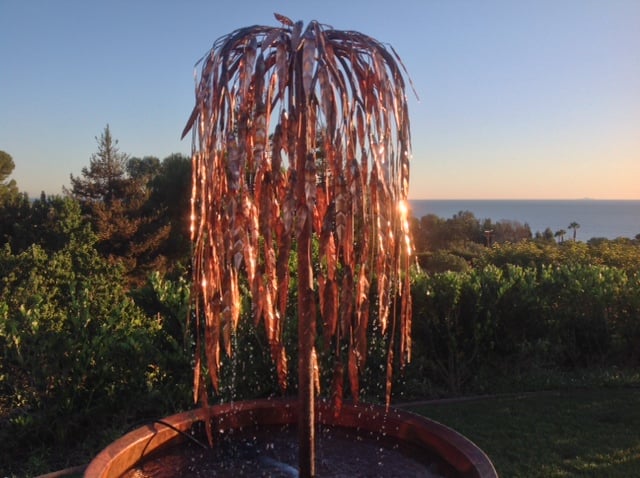 The Water Willow Tree Fountain
The willow tree figures in mythology and literature as a symbol of the moon, water, grief, healing and everlasting life. These themes refer to the willow's propensity to grow near a source of water, which can be an underground spring or stream. Its reputation as a healer was enhanced by the fact that salicylic acid, an ingredient in aspirin, comes from the bark of the willow tree.
The Water Willow Tree Fountain is a truly eye-catching focal point whether it is placed in the garden, on the patio and even on a balcony! As water cascades gently over the slender hand-cut and crafted leaves of this classic Weeping Willow, the water fountain comes alive with the pleasing sound of water trickling into the pool below. This water feature is a beautiful piece of garden art or garden sculpture that will age over time and acquire a lovely patina of turquoise green.
Height: 4ft x 2.5ft
Item Includes:
400 Gph pump

Custom made fine mesh stainless steel filter bag
Delivery Time: 10-12 weeks
Price: $4.200 *Shipping not included