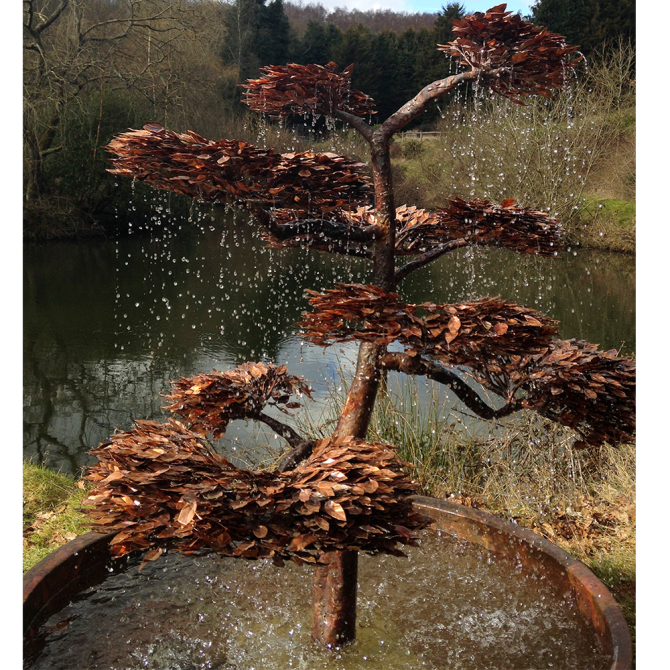 Malibu Oracle Tree Fountain
The Malibu Oracle Tree Fountain is a stunning focal point for the garden, or indoors in a large lobby of a home or commercial entity. Hundreds of small, hand-cut leaves are layered upon each other at the end of every branch. The trunk of the water fountain is formed in bronze and even without the water flowing the tree is a magnificent piece of art and sculpture. With a bonsai tree look, this water feature will complete a setting that has been designed with an Asian or Zen garden theme.
There are many other applications for this outdoor fountain and garden sculpture, it would work in a desert home, mountain retreat or coastal garden. The cascade of this water feature is more lush than some of the other tree fountains. This is because the amount of leaves the carefully piped water is flowing over. The leaves are arranged to pool the water before they fall onto the next branch of the fountain. A garden fountain that is truly eye-catching.
Height: 5 ft 5 in.
Width: 5 ft. (at its widest)
Weight: 187 lbs. (includes concrete base)
Item Includes:
1800 Gph pump

Custom made fine mesh stainless steel filter bag
Delivery Time: 10-12 weeks
Price: $12,200.00 *Shipping not included